Trophy Cabinets for Schools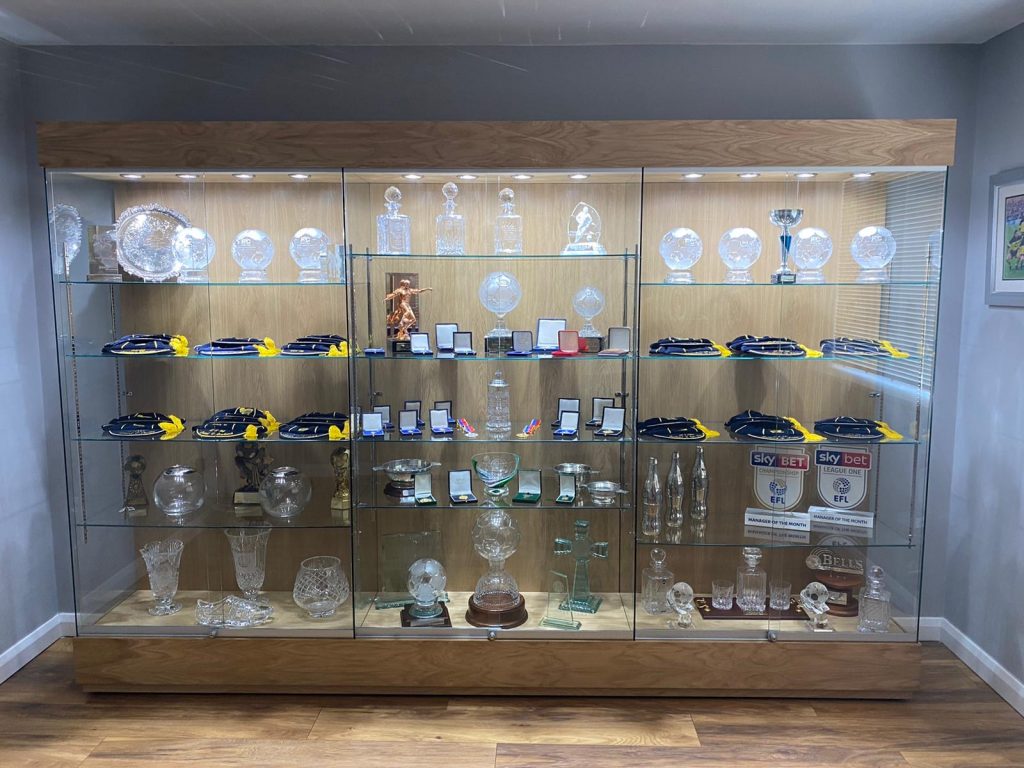 Idea Showcases  have supplied trophy cabinets for schools, school trophy cabinets and bespoke display cabinets in schools for over 25 years.
We have vast experience in whats needed for the safety of your school. Also all our school trophy cabinets and awards cabinets are made from the highest grade materials and water based lacquers to help our environment. 
Also our School Trophy Cabinets glass is all toughened safety glass throughout all the cabinets. We also only use our own trusted engineers to deliver and install your new trophy cabinet.
We manufacture wall mounted trophy cabinets for schools as well as sports clubs. We have a great range to choose from with or without LED lighting. Adjustable of fixed shelves and lockable sliding doors to the front.
CHOOSING YOUR COLOUR
Trophy Cabinets can be made in lots of different timber choices or painted colours. Choose from the list or let us know a Ral Colour reference in the notes at checkout.
We will be happy to make your trophy cabinet in your colour choice. If you are looking for a Bespoke Trophy Cabinets then go to the link and fill out our form. Our bespoke trophy cabinets are made to the highest quality and with safety in mind.
SAFETY
All our trophy cabinets Awards Cabinets and bespoke or standard cabinets are made with toughened safety glass throughout. All the shelves are adjustable but can also be fixed height by request. We will use 6mm or 8mm toughened safety glass depending on the size of the unit.
LIGHTING
Our cabinets also come standard with LED lights in the canopy. We offer 3 different light temperatures from Warm – Daylight  or Cool white. 
Showing all 14 results