Idea Showcases have experience in all aspects of the Jewellery display cabinet making. Jewellery Shops, Museums, Museum shops, Museum display cabinets, Garden centre retail displays and Gift-shops. We will transform your retail space into a glorious retail outlet that is designed specifically not only to give maximum visual impact on customers and that is also practical to work in.
Our experienced team will guide you through the cabinet design process from the design concepts, through to organising your cabinet to be fitted on-time anywhere in the UK. We also make a range of Jewellery display cabinets, glass display cabinets and reception desks. We also make glass display cabinets, glass cabinets, bespoke glass display cabinets, custom made glass display cabinets, trophy cabinet and bespoke jewellery cabinets.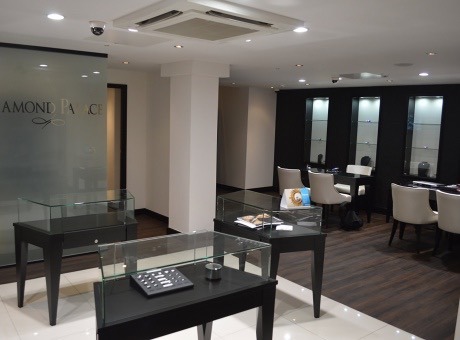 UK Display cabinet, Jewellery Display Cabinet Design and Display Cabinets handmade by British craftsmen.
Idea Showcases offer a full design and a cabinet making service for Jewellers. We make beautiful bespoke Jewellery Cabinets all with LED lighting . Jewellery Cabinets are manufactured by us and we design the cabinets to work with the layout and flow of your shop. We create mood boards and visuals if you wish. Jewellery Display Cabinet is what we do to get the most from craftsmen to create that beautiful jewellery shop.
Museums
Idea showcases are cabinet makers for Museum shops and supply Museum display cabinets.
Museum Shop fitting, Idea Showcases will design manufacture and fit out your museum gift shop or we can look at the more detailed museum cabinets for artifacts.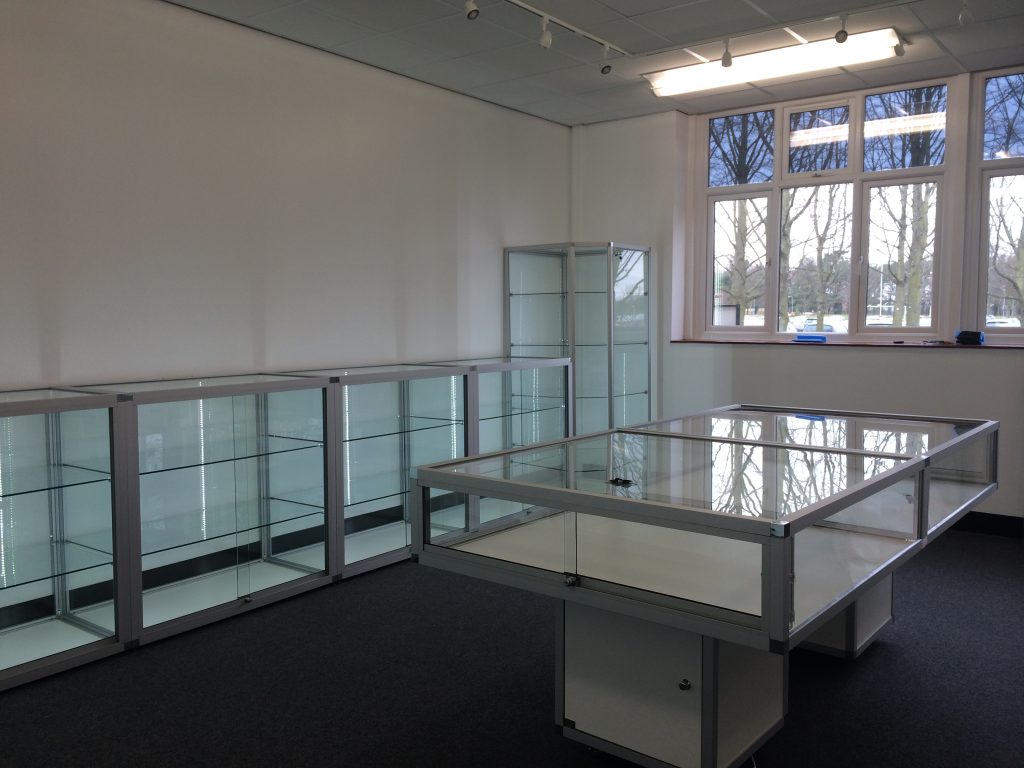 Retail Design
Our designers are ready to get to work and design just for you! CAD drawings for approval and visuals if needed are available in house. You will see the effect before we start to manufacture your new cabinets.
Retail Cabinet Manufacture
Our skilled cabinet makers will manufacture your display cabinets to the highest standard, using only the best quality materials and components.
We have a Strict quality control procedures in place to ensure your total satisfaction with the end result. We supply aluminium cabinets, timber display cabinets for retail shops , schools and jewellery shops.
Jewellery Bespoke Display Cabinets From Idea Showcases
We are Jewellery Cabinet Makers and here are a few examples of our work to show the flexibility in design, from traditional to the contemporary Jeweller we can provide high quality jewellery display cabinets. Idea's joinery production brings our clients the complete range of our workshop skills. Ensuring accuracy and quality control in the manufacture, design and fabrication of a wide variety of joinery and Glass UV Bonding.