Aluminium Display Cabinets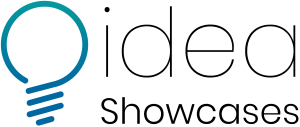 Aluminium display cabinets………
Idea have  range of rounded or squared aluminium profiles that are available for the  aluminium cabinets. The aluminium display cabinets are also available in a wide range of RAL colours as well as our standard black white or silver.
Our aluminium trophy cabinets for schools and universities made to the highest quality and safety in mind.
Satin silver,black or white we use 32.5mm aluminium profile, door locks and quality counter knuckles.
You can have  the range  tailored to your required brand colours so they fit in with your identity.
These quality  aluminium display cabinets  made here in the UK are of the highest quality components.
The aluminium cases are made ready built up for delivery and will be delivered by our trusted Currier throughout the united kingdom.
We can handle larger quantities and bespoke sizes.
The aluminium display cases  come with toughened safety glass as standard. The aluminium showcases are also available in a wide range of standard sizes. The cabinets are available with or without lighting and all the shelves are adjustable .
We also make Aluminium counters to go with our cabinet range.
All our cabinets are adaptable for jewellers , stores, offices, schools and universities.
We can also adapt these cabinets to work as a range of museum cabinets like we did for RAF Cosford Photographic Museum and New Scotland Yard.
Showing all 10 results